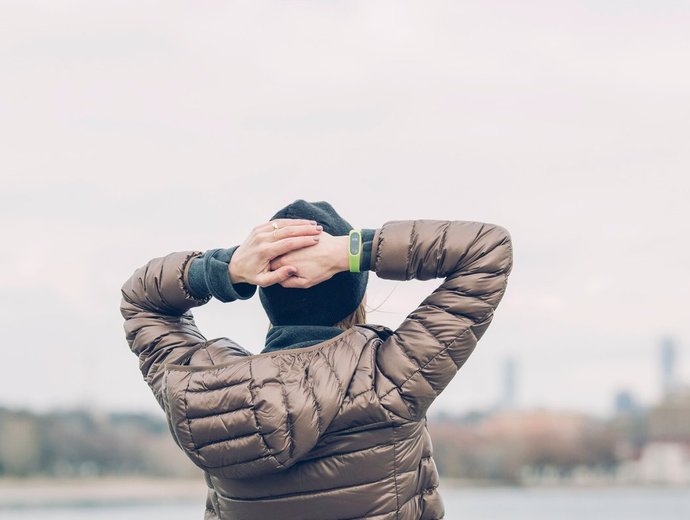 Emotion is the engine of change, and in science, too!
During the lockdown this ESAA-project emerged: 60 PhD students had the chance to register for a webinar series that empowered them to successfully envision their entrance into the job market by dealing better with their emotions - organised by Myriam Perez Dumoulin (EMA member).
Do human emotions have a role to play in science and research?

The answer is yes. Science is universally linked with logic and we usually oppose emotions to logic. As a result, very often emotions are set aside in the scientific world. This process raises a cost for PhD students that no one talks about: the psychological one.

These webinar series have been designed by building up five different episodes with reflexivity as the leading objective. By reflexivity we mean the ability to stand back and look at one's thinking and realise that one's view of reality is tainted by one's subjective perception and personal background. This reflexivity triggers the needed posture to envision and undertake future action. Our approach of underpinning upon reflexivity is in line with the principles of transformative science (Schneidewind, 2016) and inspired by educational research (Attia and Edge, 2017).

Why did we do that? We understand that emotions constitute our inner garden, and as every garden, it needs to be maintained and "weeded" regularly. When we feel mentally and emotionally healthy, we are better able to recognise and harness our strengths and talents to realise our potential. And that is what employability is about; acknowledging one's own values and potential and putting them forward and presenting them in the suitable way to future employers. There is a need to propose concrete spaces for graduates to address these issues as this will be the way to prepare for entering the job market.

How did we do that? The way to induct reflexivity was through painting. The work of painting facilitates an introspective posture. It alternates reflecting, "releasing" and distancing. It helps to find the right distance from emotions and perceptions. The exercise of making a perception or an emotion become "visual" helps to structure the thought and leads to a different communication with others.

For developing our design, we worked together with an internationally renowned visual artist, with an association specialised on facilitating collaborative thinking for scientific teams, and with a socio-anthropologist specialised on developing e-learning materials.

We made the promotion of our event through social media and we were able to use the communication channels of GAIA doctoral school and Innovation Lab from CIRAD. The outreach of our communication campaign was astounding having up to 946 views of our post and 147 downloads of our programme. We ended up having 60 PhD students registered to our webinar series.

We tackled a wide spectrum of subjects, going from how to deal with emotions to keep calm and finish writing and/or starting to look for a job. What are the skills and competences acquired during PhD work? Procrastination and what can we do with it? And sharing experiences of PhDs who ended outside of academia.

We were able to carry participants through this sparkling online journey thanks to our interdisciplinary team of experts and our dedication to our community EMA (partner organisation of ESAA). We helped participants to imagine their own vision of the after-thesis period by putting away the anxiety it can evoke thanks to our artistic approach. This new vision helped participants to shape a renewed professional project fostered by their improved self-knowledge they had acquired through the reflexive process we facilitated.

This project was part of the strategic project SPARK which stands for Sustainable Partnerships through combined Actions, Resources and Knowledge. This way they contributed to strengthen higher education quality by addressing employability as a continuous process developed all along higher-learning and through multiple different experiences. We offered a platform for our participants to network with like-minded PhD students and they are all now better prepared to succeed on their future job search.

In the end, SPARK was the opportunity to understand that emotions and logic complement and reinforce each other like art and science by bringing complementary ways of understanding and seeing the world.
Edited by service provider
---