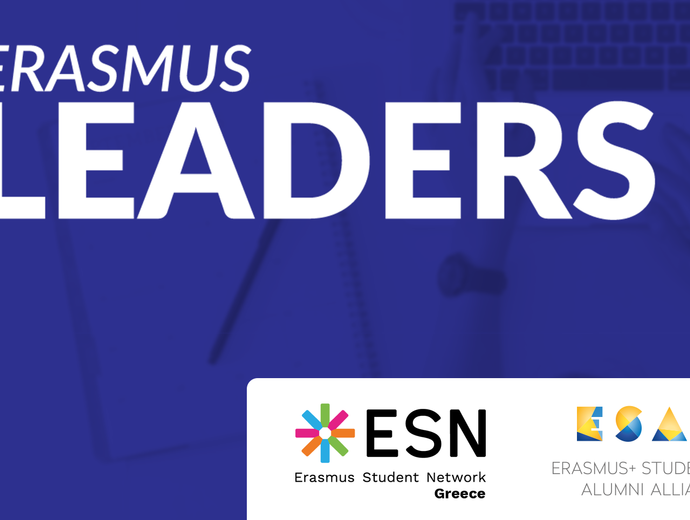 #ErasmusLeaders; The career accelerator of the Erasmus Generation
ErasmusLeaders is an ESAA-project implemented by Emmanouella Paravalou (member of ESN Greece, partner organisation of ESAA) that took place online in April and May of 2020 with more than 400 participants and the involvement of five partners.
ErasmusLeaders as an online event served as a career accelerator for the members of the Erasmus+ Student and Alumni Alliance to improve their skillsand understand how the job market works through meetings and training sessions with experienced and prestigious companies.
The participants discovered the most important soft and hard skills of the job market, gained a clear overview of what it takes to build a successful career, learned how the recruitment process works and met with the participating companies to practice their newly gained knowledge through a real-time interview simulation.
At the beginning of ErasmusLeaders, we focused on training and providing the participants with all the necessary knowledge and tools to enhance their careers through workshops and webinars about CV, Cover Letters & Personal Statements, Interviews and Project Management. Following that, the partners shared their knowledge on soft skills which are necessary for employees to have while they are working.
The activities revolved around the themes of Effective Communication, Constructive Feedback, Brainstorming and Teamwork. Those characteristics make the life of a working person so much easier and productive.
In the end, the members of our Network put all the theoretical knowledge into practice through networking with the participating companies while having conversations with them about the job market.
It was crucial for our members to understand that Erasmus+ participation and volunteering gave them the tools and experience they need in order to kickstart successful careers. In addition, we managed to provide a skill enhancement training to network members and beyond, building their capacity and increasing their employability through this project.

Edited by service provider
---