garagErasmus Foundation (gE)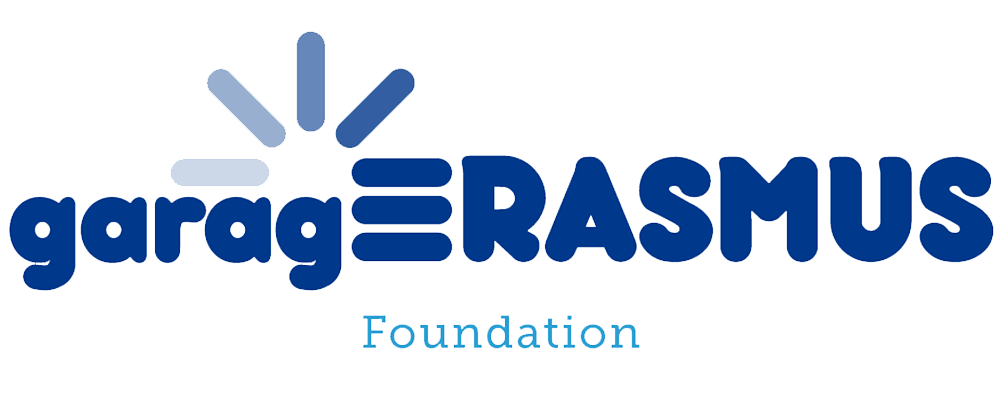 General Information
garagErasmus Foundation (gE) was established in 2012 as the professional network of reference for the Erasmus Generation. We are an ecosystem of international talents, universities, administrations and companies, a community of open-minded, innovative, multilingual people, companies and headhunters are willing to recruit.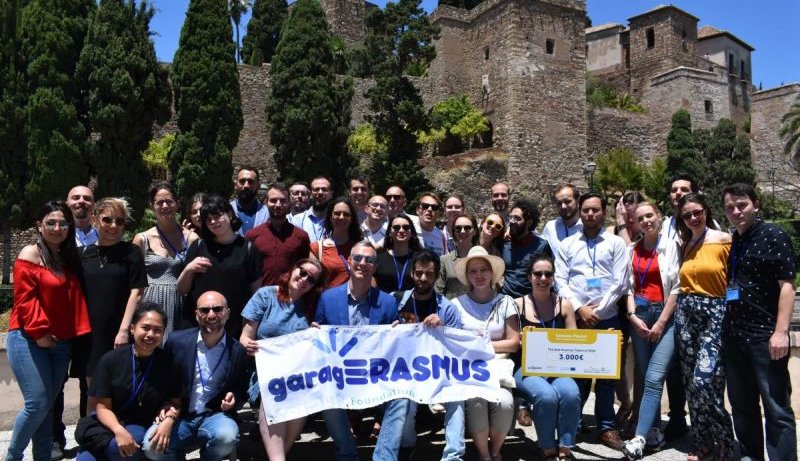 Vision & Mission
garagErasmus Foundation (gE) is a professional network of the Erasmus Generation that aims to support the shaping of a better-integrated Europe, bringing together a great community of internationally minded people, who have had a professional or study experience abroad. Our mission is to improve the lives of the Erasmus Generation by enabling them to access opportunities that can make their careers more impactful for the European community. gE pursues its mission through matching demand and offer of international jobs, fostering social initiatives and helping​ the creation of new start-ups.
Values
We are the Erasmus Generation, and we speak for a new Europe. Our vision is of a growing and united Europe, forged by the fall of the Berlin wall, the end of the east-west divide, and the explosion of connections in every direction. We are the Internet Generation. We are products and protagonists of the struggle for a European society where values and policies unite while borders fade.
The Erasmus Generation has learned how to live in a land without borders. We have been educated to appreciate differences, and we are thrilled by the speed of integration and the potential of a united and inclusive European society. We no longer fear that we may lose our identity or national traditions; we know that our polity is strengthened because we are different from one another. Our land stretches from the Mediterranean to the North Sea. It can become a golden bridge between west and east, north and south. Europe can be all of this, and we know it.
Erasmus has shaped our lives. Europe has given us a unique experience and forged our resolve. Now it is our turn to raise our hands, recognise each other, and say Europe can, must, become the united, inclusive society we envisage. We see that this will not happen by itself. We hear too much about finances and see too much bureaucracy. Where are solidarity, innovation, creativity and political courage? If Europe is stagnating, its crisis is not so much economic as cultural. New technologies can now support us in moving faster towards a cultural change. We have tools that our parents did not have, we have been moulded by their vision and we have learned to be European citizens. The Erasmus Generation puts its strength and will to the task of achieving an integrated society able to produce novel ideas and ensure sustainable development in a world that is getting closer every day.
Become a volunteer
Would you like to join garagErasmus network? We encourage the members of the Erasmus Generation around the world to set up local garagErasmus associations – called gE4Cities (gE4s). These groups are the local anchors of the Foundation and the Erasmus Generation professional network. The gE4s organise independent events as well as large Meet-ups, engaging former Erasmus beneficiaries and enabling face-to-face contact with local business community, recruitment companies, mentors and other subjects of interest. All members of the Erasmus Generation –actually all those who had a significant study experience abroad– can create a gE4!: www.garagerasmus.org/ge4cities
Student/Member Services
WeTipp platform: app.wetipp.com/garagerasmus/login
gE community is hosted on WeTipp, a web platform designed to engage community members based on their skills and interests. In order to join garagErasmus online, it is necessary to register on the WeTipp web platform. Simply create your personal profile and you will be directed to the gE community page - a meeting point for mobile talents, companies and universities.