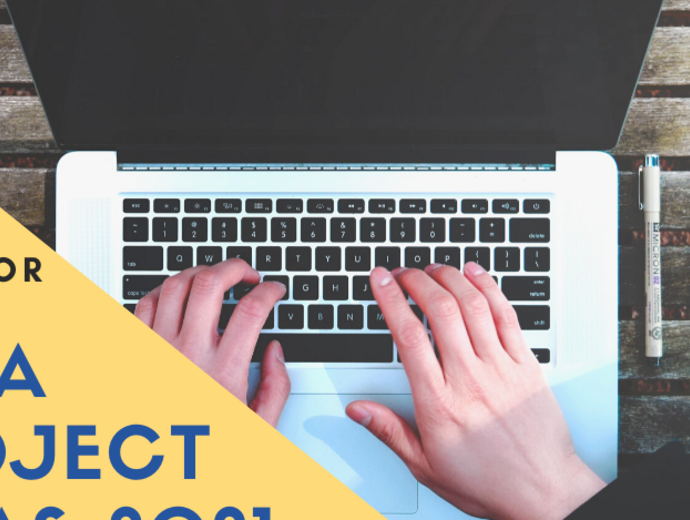 2021-02-24
Project News
General News
Do you have a great idea for an ESAA project? Submit it now!
The Erasmus+ Student and Alumni Alliance (ESAA) just launched its first Call for Project Ideas 2021 on 18 February on the ESAA website and social media channels. Submit your idea now and receive the support and resources you need to implement your project idea!
We are very happy to announce the 1st Call for ESAA Project Ideas in 2021.
The ESAA Liaison Group and the Service Provider have been working on a new design for the ESAA Project Ideas Scheme, which we announced on 18 February on all ESAA channels.
The current scheme includes three phases:
1. Idea Competition.
A call for ideas will be open every three months. The topics of the Project Ideas should be aligned with the ESAA Clusters: Strengthening Higher Education Quality; Spreading Erasmus+ and Widening Participation; Increasing Social Inclusion and Capacity Building.
Single calls might specifically invite ideas with a focus on certain topics of relevance. These focusses will be announced with the call.
All the ideas will be evaluated according to the criteria of content, feasibility, increasing networks, outreach, and flexibility.
2. Elaboration of detailed project plan based on the Project Idea.
Once the Project Idea has been selected, a project plan will be developed together with the help of the Service Provider. The final plan will be presented to the EC for approval.
3. Implementation of the Project.
The Project Coordinator (the volunteer, who submitted the idea and who is responsible for the idea) and the Service Provider implement the project together.
The project implementation must not exceed six months.
For more information about the call please click here.
Find the specific Call for Projects itself here.
The deadline to submit ideas is 30 March 2021.
We are looking forward for your Project Ideas!
---