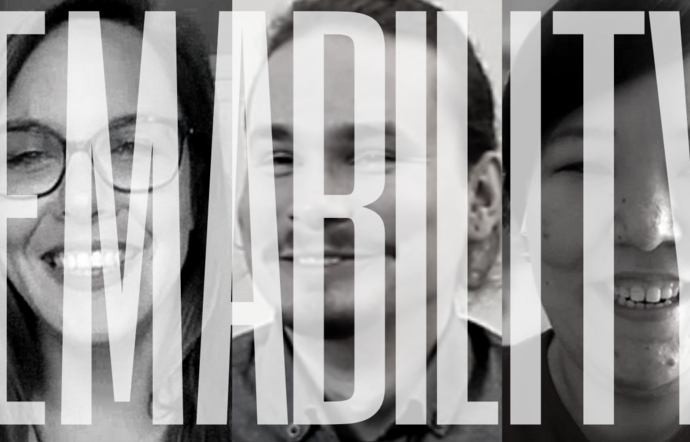 Erasmus Mundus graduates set out to tell stories of inclusive learning mobility
Within the frame of this ESAA-project (implemented by Ingrid Annilo) members of the EMAbility network of the Erasmus Mundus Association (partner organisation of ESAA) have gathered stories of differently abled students who are all connected by the fact that they have discovered the world through a learning mobility programme and now work on making higher education more inclusive for everyone.
Douglas Baynton said "Disability is everywhere, once you begin looking for it, but conspicuously absent in the histories that we write." If we think about our university experience or our educational path in general, we can see that the historical marginalisation of differently abled peoplehas left a legacy of ignorance and persisting ableist attitudes, which translate into inaccessible educational spaces.
Where some see problems, our documentary participants see opportunities. They shared their stories of the discrimination they suffered themselves or witnessed at school from students, professors and decision makers in general – all while pursuing their fundamental right to education. However, the thread that weaves these stories together focuses rather on what pushed them to leave their home country and embark on learning mobility, either through volunteering, an Erasmus+ student exchange or an Erasmus Mundus Joint Master's Degree.
According to the most recent data published by the Inclusive Mobility Alliance, only 0.17% of participants of Erasmus+ inter-university exchanges had a disability, while about 15% of the world's population lives with some form of disability.
Besides providing visual representation to these dedicated activists, it also became clear throughout the project that building inclusive educational spacesis a shared effort. Student and alumni organisations, university staff, advocacy groups, government representatives and families all have valuable insight into this matter and should be invited to the table to share their views and lend their experiences to implementing policies that fight the ableist culture.
Like every other person on our planet Earth, the EMAbility project and team were also affected by the Coronavirus crisis and ensuing lockdowns. As a result, the long awaited EMAbility documentary screening in Brussels had to be cancelled. However, the team is as excited as ever to present the video to a live audience and is looking forward to organising an event in the future to share the heartfelt stories of the EMAbility documentary participants.

Edited by service provider

---