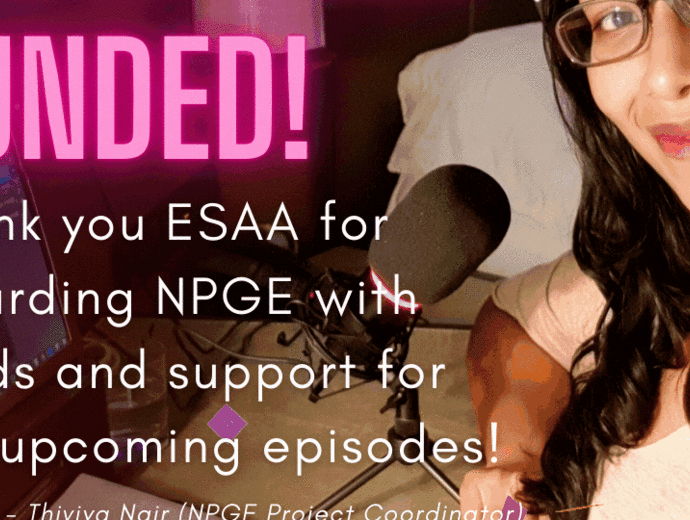 ESAA Project "No Place Green Enough"
The ESAA Project No Place Green Enough, which will be implemented by EMA member Thiviya Nair, is a storytelling podcast that blends the art of creative tales and real-life events to shed light on major global issues related to climate, human rights, health, environment and economic development, and more.
The project strives to illuminate both professionals who are involved in these sectors and the general public who are unaware, yet open, to learn more about these problems. With this multi-dimensional approach, this project hopes to spark systemic change and community activation through the niche medium of podcasting.
NPGE is produced by an eclectic team of researchers, scientists and storytellers with a passion for translating tough sustainability and humanitarian issues into entertaining stories and connecting people to current issues of today across borders that will define our tomorrow. The past two years have been one of the most difficult periods of our lives, but this project believes in rising to the top when the chips are down. An idea was floated, like-minded experts came to the fore and we started to realise ways to turn this idea into a tangible project. Creativity, Inclusivity and Diversity are some of our core values. The core team of No Place Green Enough is as diverse as it can get with Singapore, India, France, Spain, Portugal, Germany and many other nationalities represented.
Link to the podcast: https://podcast.noplacegreenenough.com/
If you're interested in being involved, write to us at info@noplacegreenenough.com
Till then, listen to our invigorating episodes and tell us what you'd like to hear and see on our feed!
Germany, Cologne
20 July 2021
---