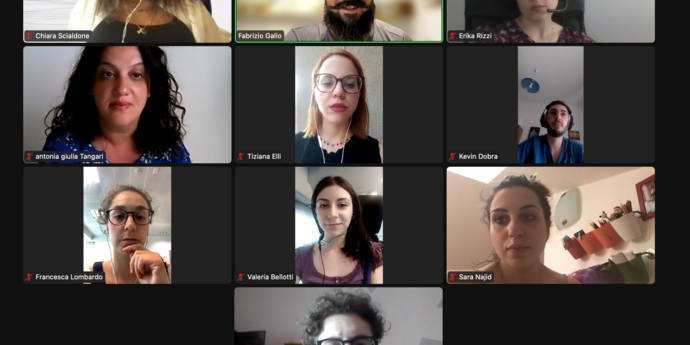 Mind the Youth, Mind the Competence
From May to September 2023, with the support of ESAA, Garage Erasmus Bologna delivered a range of online courses focusing on personal and professional development, project management, cultural event planning, and podcasting for digital competence.Through the online courses over 40 participants received training by renowned experts and were able to developed their skills and acquire new competences.
In a rapidly changing world, equipping young people with the skills and competencies they need to thrive is paramount. This Is the mission at the heart of the "Mind the Youth, Mind the Competence" project, a collaborative initiative dedicated to nurturing the potential of the next generation. This project was born out of a shared commitment to empower young people in Europe through a comprehensive series of online courses, workshops, and networking events. By addressing the needs of youth, this project aimed to bridge the gap between education and employability, fostering a more skilled and competent European youth population.
The "Mind the Youth, Mind the Competence" project brought together an array of experts and trainers coming from different organisations. The project's main objective was to provide young people aged 18 to 30 with the tools they need to succeed in an ever-evolving job market. This was achieved through a series of meticulously planned activities, including online courses, workshops, and networking oppportunities, all delivered in the span of May to September 2023.
Throughout the project's duration, over 40 participants actively engaged in its activities, gaining valuable insights and skills. The project also reached a broader audience through its active presence on social media platforms. These achievements underscore the project's success in fulfilling its objectives.
The project had several specific objectives:
Providing young people with skills in European and cultural project management.
Fostering collaboration among member organizations and their members.
Creating opportunities through a better knowledge of the Erasmus+ programme.
Enhancing digital communication skills, particularly in podcasting.
Bridging the gap between education and the job market.
The "Mind the Youth, Mind the Competence" project supported the "Participation and Capacity Building" cluster by organising networking events for Erasmus+ alumni, facilitating connections and access to European funds (component 1), offering online courses in European Project Management (component 2) to enhance participants' skills and engagement in European projects and promoting collaboration among member organisations, fostering knowledge sharing, and strengthening the collective capacity of the network (component 4).
Stefano Campanari
Italy, Bologna, 27th of September 2023
---