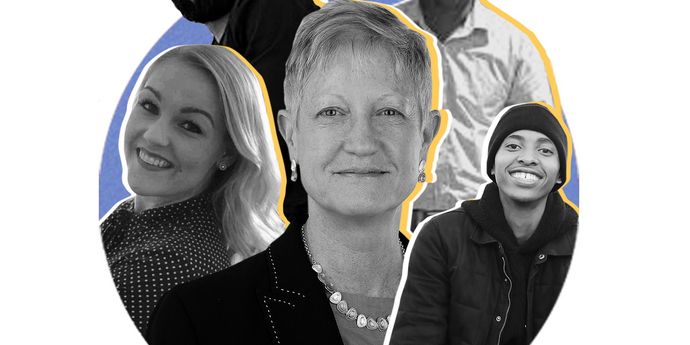 2022-04-12
Project News
General News
Podcast Erasmus and its special guests
The Podcast Erasmus was filmed and produced online between December 2021-February 2022 hosted on YouTube. The aim of the podcast is to develop alumni and stakeholder engagement to promote the Erasmus international exchange programmes. We interviewed guests from Finland, Ghana, South Africa, Estonia and Armenia discussing their Erasmus journeys and alumni and stakeholder engagement.
The podcasts were created out of the idea of maintaining networks between Erasmus alumni as well as stakeholders and using these two key figures in spreading Erasmus awareness specifically between South Africa and Europe. The podcasts were hosted by former Erasmus Mundus alumni, Tarynne Swarts (Pachamama) who is currently based in Johannesburg South Africa and post produced in Valencia, Spain with partners from Poland which truly makes this an international collaboration.
Some of the special guests featured on the Podcast Erasmus included EU ambassador to South Africa Ambassador Dr Riina Kionka who was the former chief foreign policy advisor to former EU president Donald Tusk. Ambassador Kionka spoke to us about her journey of becoming a diplomat, international relations, advised us on current Erasmus funding opportunities and her love for South Africa and its vibrant culture.
Some of our other guests included Hlanganani Magodla from South Africa who was a former Erasmus student in Nurtingen Germany. He shares with us his journey of new beginnings, self-reflection and growth and how the Erasmus exchange changed his life. Hlanganani is also a photographer and participated in the Erasmus photovoice photography workshops during the Covid 19 pandemic project managed by Erasmus alumni by Tarynne Swarts (Pachamama) in partnership with ESAA and he shares this experience with us.
Another one of our guests was linguistics and project expert Emmiina Vesalainen from Finland who works for Finnish-Syrian friendship organisation and an Erasmus alumni herself. She shares her journey between multiple countries, cultures and languages. Emmiina speaks 6 languages (Arabic, French, Spanish, English, Finnish, Portuguese) and currently is learning Swedish! She has done exchanges in Brazil, Tunisia, Palestine, Spain to name a few and her journey truly shows us how travel can open your mind and break down barriers.
Next up we interviewed Dr Felix Donkor from Ghana a Postdoctoral researcher in environmental studies and food security . He is also the former president of the Erasmus Mundus African chapter and an Erasmus alumnus himself having studied in Denmark, Germany, and South Africa. On his podcast he talks to us about his journey as an Erasmus alumnus and his passion for spreading Erasmus awareness to African nations.
Our final podcast featured Gev Harutyunyan from Armenia who is also an ESAA recipient running the project of Eduvanhub which is a travel bus that promotes media literacy in Armenia.
All the guests had interesting stories to share about their Erasmus experiences. Learning from other cultures by way of travel enriches your lives and teaches us so much about other cultures. If more people can travel, then we can break away the boundaries and barriers that limit us and realise that we are all human and desire out of life the same things.
This was the first chapter of the Podcast Erasmus. Stay tuned for more updates on the Erasmus podcasts and photovoice projects!
Here is the link to the podcasts:
https://www.youtube.com/channel/UCme3BvIzHa-zAC1fMvpSItA
and you can like and subscribe to our facebook page @Poderasmus
Tarynne Swarts
12 April 2022
---